ABG WELLNESS
Body Contouring
Why ABG Wellness? It's simple.
In a relaxing and welcoming environment, Kathy tailors each treatment to your particular needs and wishes, your body type and the areas you choose to target.
These treatments are true wellness massages. After just a few sessions, the results are motivating, energizing and effective. Your skin will glow, you will feel better in your body, and your self-confidence will shine!
ABG WELLNESS
Lypossage®, RF Cavitation, Wood Therapy, Far Infrared Body Contouring & Sculpting
ABG Wellness body contouring and sculpting sessions involves Lypossage, Radio Frequency, Ultrasonic Cavitation, Vacuum, Wood Therapy and Infrared sauna to target fat cells. This combination promotes fat cell break down into fatty acids which is easier for the body to eliminate. Completely non-invasive body contouring, and sculpting treatments with no downtime. Our techniques improve elasticity and skin tone around the face, neck and upper arms. Clients usually see one or more inches lost in one session, tighter skin, improved posture, lifted glutes, smoother thighs.
Lypossage® is a blend of massage techniques that break up fat cells, smoothes cellulite and assists in lymphatic drainage. www.lypossageusa.com/about.html
Radio Frequency, Ultrasonic Cavitation, and Vacuum Contouring Radio Frequency is a low frequency sound waves to soften fat cells. Ultrasonic Cavitation dissolve fat cells and Vacuum expel fat acids after fat dissolve. This all creates pressure around fat cells, so they release their contents (fatty acids) and move the lipids into the lymphatic for elimination which helps break up deeper fat deposits and tighten skin.
Wood Body Sculpting is wood therapy using different wooden massage-like tools to help break down fat and cellulite to sculpt "problem areas" and essentially naturally eliminate excess body fat.
Far Infrared Sauna Benefits
Weight loss
Detoxification
Cellulite reduction
Skin purification
Anti-aging effect
Better immunity
Improved circulation
A series of 18 sessions is recommended for the best results. For more information and schedule a consultation call (480)322-4981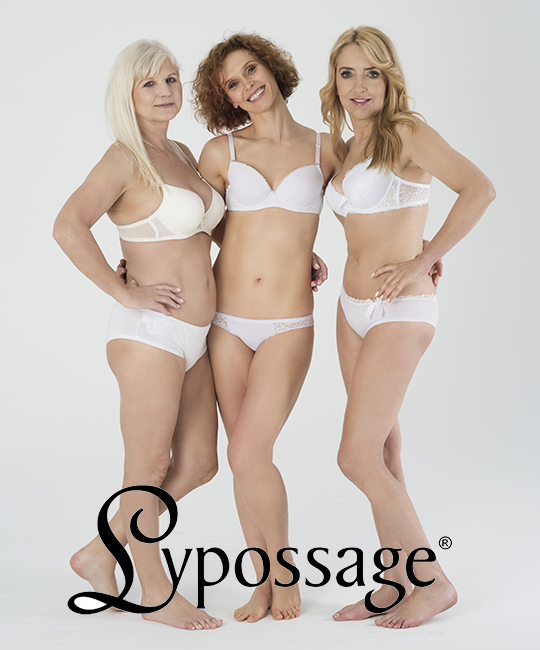 CONTRAINDICATIONS
Unfortunately, not all treatments are for everyone. Please check our contraindications list to make sure you avoid disappointment.
Conditions that would mean you are not able to have these treatments:
Pregnant
Breastfeeding
HIV/AIDS
Cancer (all forms)
Undergoing chemotherapy or immune therapy
Immunodeficiency
Lupus
High blood pressure (uncontrolled)
Diabetes (uncontrolled)
Prednisone and other steroid medications (treatment will increase inflammation)
Heart problems or diseases
Kidney damage, diseases or problems
Liver damage, diseases or problems
Hemorrhagic disease, trauma or bleeding
Numb or insensitive to heat
Active implanted device such as pacemaker or defibrillator
Conditions that need a doctors letter to confirm the treatment is suitable before treatments can begin:
Epilepsy
Transplant Anti-Rejection Drugs
Thyroid Disease
Heart Disease
Hypertension (High blood pressure treated with medication)
Cancer – after 12 months
The list below is of things that require a waiting period until you can start treatments:
Recent surgery (wait 6 months)
Recent scars (wait 6 months)
Open lesions (avoid area)
Skin diseases (avoid area)
Infection (avoid area)
Antibiotics (wait until course completed)
Inflammation (avoid area)
Varicose veins (avoid area)
Prosthesis/silicone implants (avoid area)
Metal implants/screws (avoid area)
Menstrual Period (wait until after)
Metal contraceptive coil (avoid area)
Depilatory creams (wait 2 weeks)
Areas being treated with IPL or Laser (wait 2 weeks)
Areas being treated with Botox® (wait 3 months) or dermal fillers (wait 2 weeks)
Suntan (sun must be avoided the entire duration of the treatment regime)
Chronic inflammation (depending on severity of chronic inflammatory conditions – consider that treatment will increase inflammation and anti-inflammatory medications reduce the effectiveness of the treatment – please discuss with your doctor first.
ABG WELLNESS
Pre & Post Treatment Advice
Drink at least two liters of water before your treatment and another two liters per day following your treatment (soft drink, soda, juice or tea is not water).
Refrain from ANY alcohol consumption for 2 – 3 days following your treatments. Alcohol can prevent your liver from working to remove fats as it will make alcohol metabolism its priority before fat removal and could hinder your results.
Refrain from caffeine for 3-4 days prior to your treatment and for 48 hours after treatment.
Avoid eating 2 hours prior and 1 hour after your treatment.
Refrain from aspirin, ibuprofen or other anti-inflammatory products for 2 days prior and after your treatment.
Use dry skin brushing daily to stimulate lymph movement (your therapist will show you how to do this).
Diet: We recommend a low carb, low starch, low sugar diet for best results.
Exercise: Do brisk exercise for at least 20 minutes after your treatment to stimulate lymph movement.